Talk
Supercondominio – Castello di Rivoli Museo d'Arte Contemporanea
July 7th – July 8th, 2018
Castello di Rivoli
We're honored to be part of the first gathering of new contemporary art spaces in Italy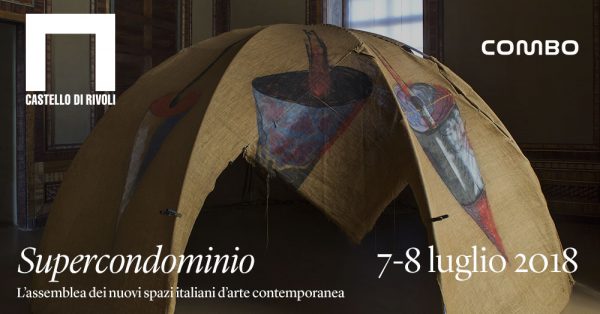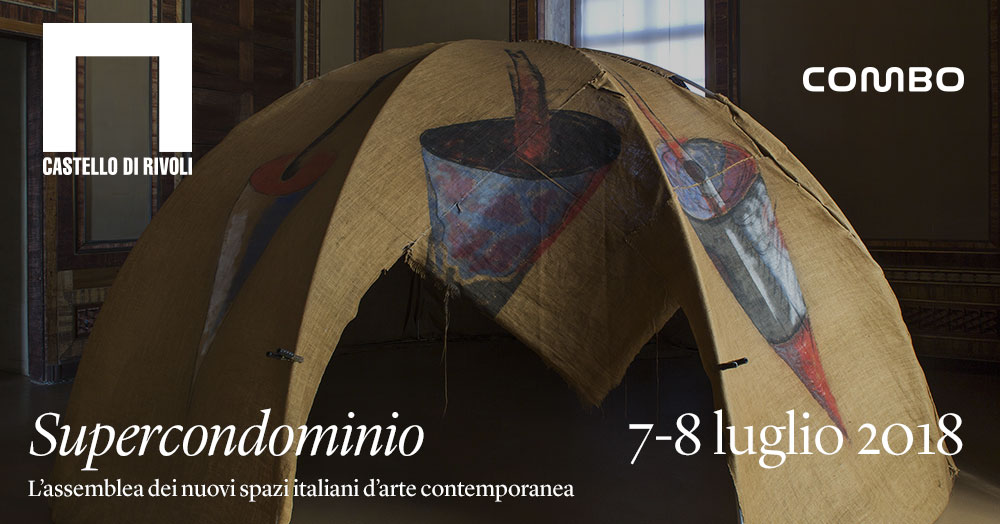 Text
"Is a group of houses a collective movement of detached pieces or a totality in itself? Are houses a sum of spaces or a living organism?" Mario Merz, 1983
Who are the actors and which are the energies that are redesigning Italy's new contemporary art system?
With the participation of:
63rd – 77th STEPS (Bari) |80121 Residency (Naples) | ADA (Rome) |Almanac Inn (Turin / London) |Armada (Milan) | Associazione Random (Gagliano del Capo, Lecce) | Cabinet (Milan) |Cherimus (Perdaxius, CI) |Clima (Milan) |CRIPTA747 (Turin) |Current (Milan) |Dimora Artica (Milan)| Edicola Radetzky (Milan) |Ermes Ermes (Rome / Vienna) |Fanta Spazio (Milan) |flip project space (Naples) | Faust | Gelateria Sogni di Ghiaccio (Bologna) |Giorgio Galotti (Turin) |Il Colorificio (Milan) |Incurva (Favignana) |Like a little disaster (Polignano a mare) |Localedue (Bologna) | Marsèlleria (Milan) |Mega (Milan) |Montecristo Project (Cagliari)| Museo Apparente / Acappella (Naples) | Operativa Arte Contemporanea (Rome)|Pelagica (Milan) | Siliqoon (Milan) |Spaziobuonasera (Turin) |Standards (Milan) | Tile Project Space (Milan) | Treti Galaxie (Turin)|TRIPLA (Bologna) |Ultrastudio (Pescara/Los Angeles) |Una Vetrina (Rome) |Veda (Florence)
The Castello di Rivoli Museo d'Arte Contemporanea and its research department CRRI in partnership with the innovative hospitality project Combo, invites 40 new hubs of artistic production to Supercondominio, the first annual assembly of the most important new art spaces in Italy. The protagonists will discuss the dynamics and transformations that impact independent art spaces in our country. Representatives from each space are invited to attend and to spend the night under the stars in tents mounted in the garden of the Manica Lunga, generously offered by Combo. The event will begin on Saturday 7 July at 3 PM and continue until 7 PM in the Castello's theatre (upon invitation only). On Sunday 8 July between 11.30AM and 7 PM it will continue and be open to the public in the Castello's Theatre and Conference Room. Artist run spaces, project spaces, residencies, cultural agencies, young galleries have marked their presence on the macro-system of art by asserting their role as promoters and researchers of the most cutting-edge Italian and international art. They have also negotiated new ways of relating to audiences and public institutions. In recognition of the importance of these spaces and of their continual efforts across Italy, the Castello di Rivoli has dedicated a weekend to reflect on these spaces' objectives and on the best strategies to grow and become consolidated.
Supercondominio takes its name from a kind of gathering that regulates the management of two or more buildings within the same premises. Supercondominio invites us to rethink models of coexistence in order to envision new spaces that may share devices and objectives.
The gathering will be structured according to three moments:
–      A private assembly punctuated by moments of reflection on themes that affect non-profit spaces such as management, curating, sustainability and economics.
–       An evening dedicated to representatives from each invited space that will be hosted by the museum.
–       A marathon of presentations free to the public during which each invitee can present their projects and activities
Supercondominio is curated by Caterina Molteni and Laura Lecce
Related News


Supercondominio 2 – Castello di Rivoli
July 6th – July 7th, 2019
Castello di Rivoli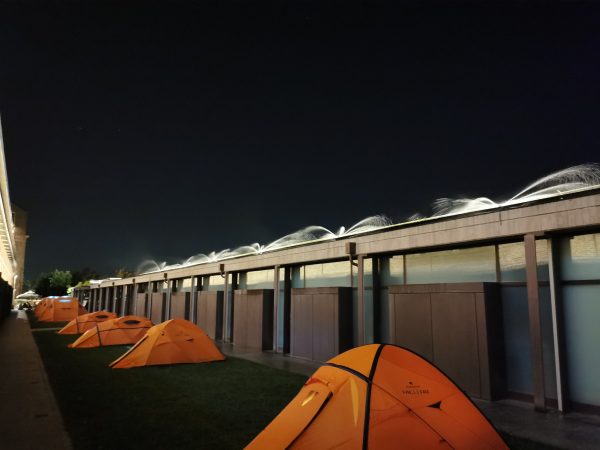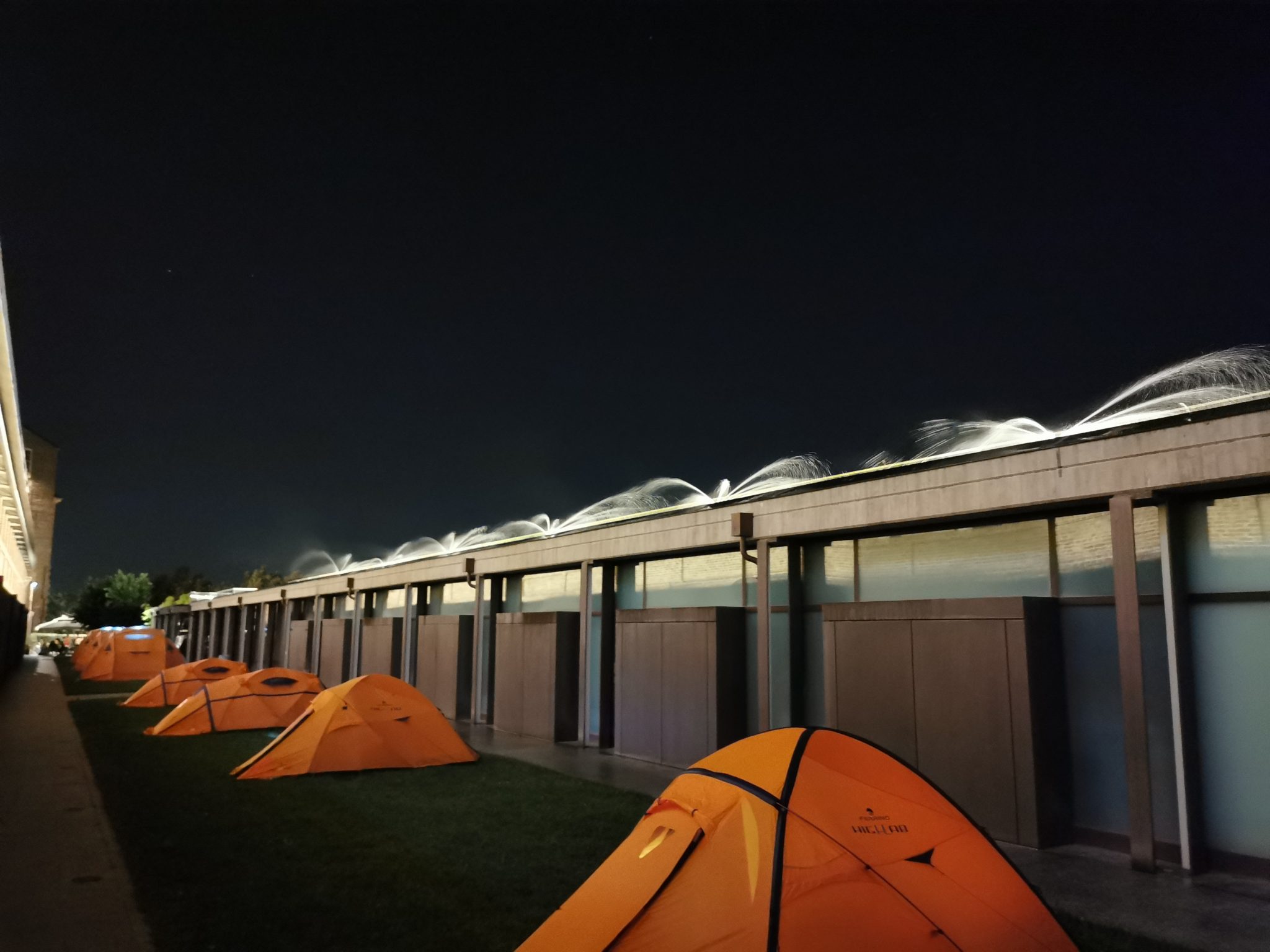 Supercondominio 3 – Castello di Rivoli
July 17th – July 18th, 2021
Castello di Rivoli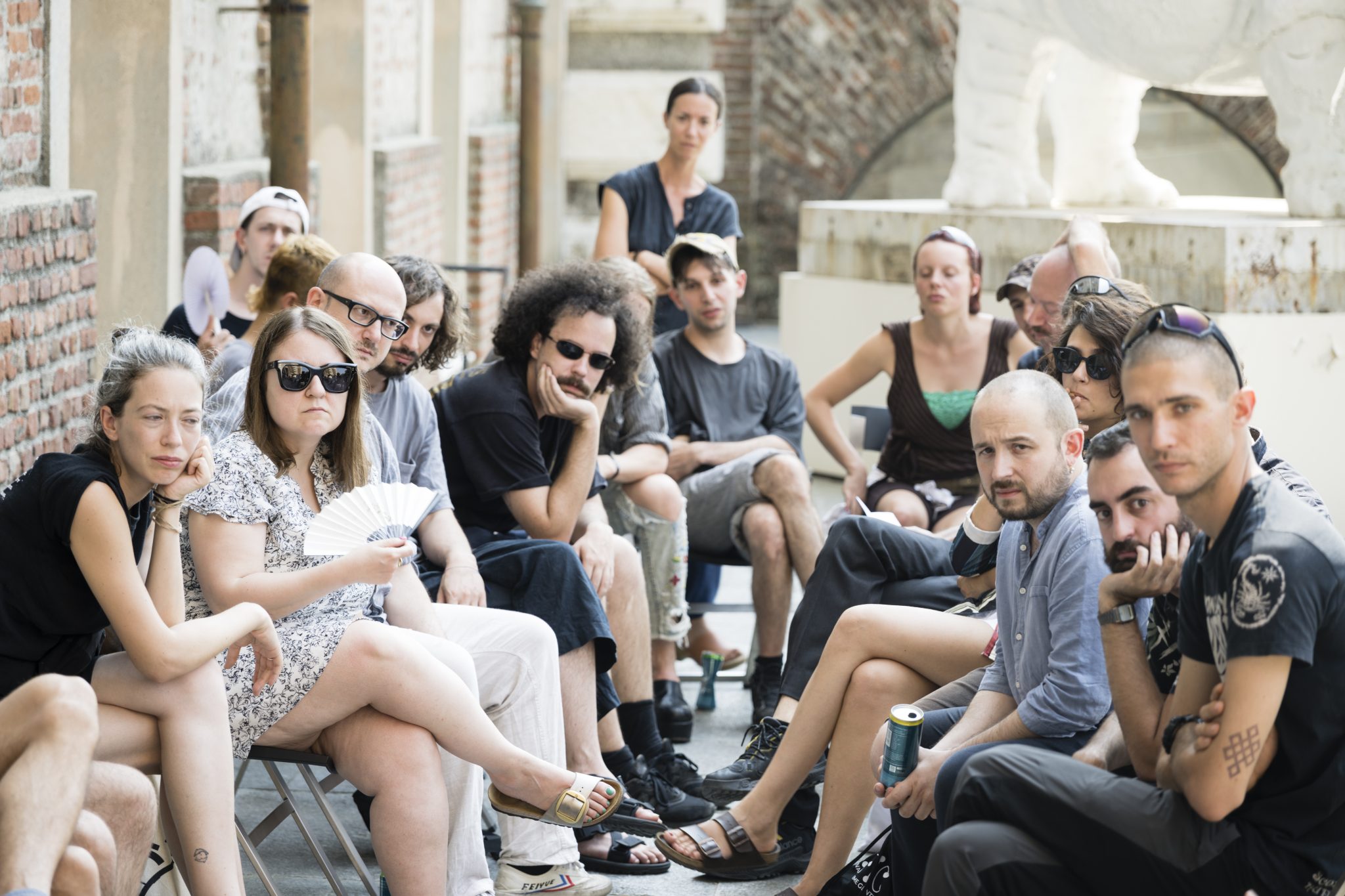 Supercondominio 4 – Castello di Rivoli
July 16th – July 17th, 2022
Castello di Rivoli